2022/9/8
Nanya Technology Won the 1st Enterprise Classic Award and Woman Power Award from New Taipei City Government
September 8th, 2022 – Nanya Technology today was honored with 5 awards from New Taipei City Enterprise Classic Award and Woman Power Award held by New Taipei City Government. We have received Extraordinary Enterprise awards and the awards in the category of Innovative Research and Development and Investment and Contribution. We also received the first New Taipei City Woman Power Award in both personal and corporate categories. These recognitions reaffirm our effort in local engagement and creating a diversity-equal rights workplace.
"We appreciate the recognition given by the New Taipei Enterprise Classic Award. The Greater Taipei area is the most important industrial and economic center in Taiwan. It is a good environment for investment with the improvement of local infrastructure and transportation, coupled with the gathering of outstanding talents and resource integration. 60 years ago, the founder of Formosa Plastic Group selected Taishan and Shulin as the base of corporate development. The investment and constructions include the factories of Nanya Plastic and Nanya Printed Circuit Board Corporation, the Headquarters of Nanya Technology and its advanced 12-inch fab, as well as established Ming Chi University of Technology. Nanya Technology continues to invest in the R&D of 10nm DRAM self-developed technology, and invest approximately NT$360 billion for advanced fab construction. We look forward to driving industry upgrade and local economic, and creating a sustainable and livable city with New Taipei City.", said Nanya Technology's Chairman, Chia-Chau Wu.
"DRAM is a critical component in the smart era. Smartphones, notebook, servers, data centers have been the primary drivers of DRAM development and demand. In the 5G and AI era, demand will continue to grow as the applications of DRAM use further diversify with the boom of various smart-connected devices. Innovation is Nanya's long-term strategic goal and core value, with accumulating R&D experience and cultivating excellent technology team, we successfully transformed into a self-development process technology IDM company. Volume production of the first generation of the 10nm-class technology process (1Anm) is expected in end of 2022, meanwhile the second generation (1Bnm) has begun trial production. The third generation (1Cnm) and EUV technology are now under development. Nanya will continue devote in research and development and cultivate key DRAM talents in Taiwan for corporate sustainability.", said Nanya Technology's Executive Vice President, Dr. Lin-Chin Su.
The first New Taipei City Woman Power Award winner, Christine Wang, is the Director of Industrial Engineering Division in Nanya Technology. She joined the company in 1996 and was one of the few female engineers at that time, and now she is the outstanding female director. "Nanya Technology is a company that attaches great importance to talent cultivation and development, and is committed to creating a gender equality workplace. I hope that my experience will help more female talents to find their own advantages. I will continue to work with the team to establish an equal and inclusive working environment with innovation, and grow together with Nanya Technology.", said Christine Wang.
Nanya Technology will continue to enhance our innovative technology and green manufacturing, cultivate memory talents, strengthen international competitiveness and move towards corporate sustainability.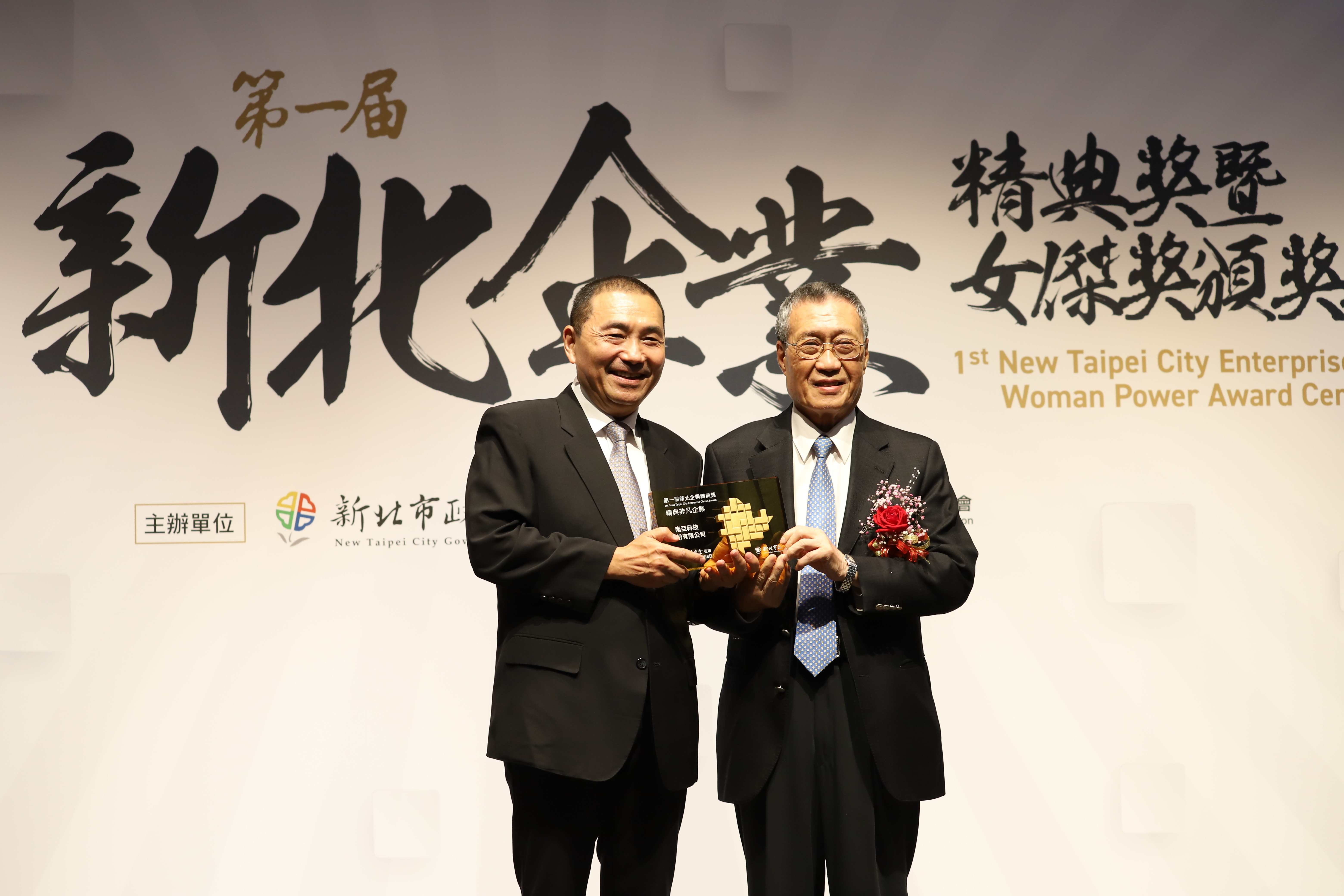 Nanya Technology won the New Taipei City Extraordinary Enterprise Award (Left:New Taipei City Mayor, Hou, Yu-Ih, Nanya Technology Chairman, Chia-Chau Wu)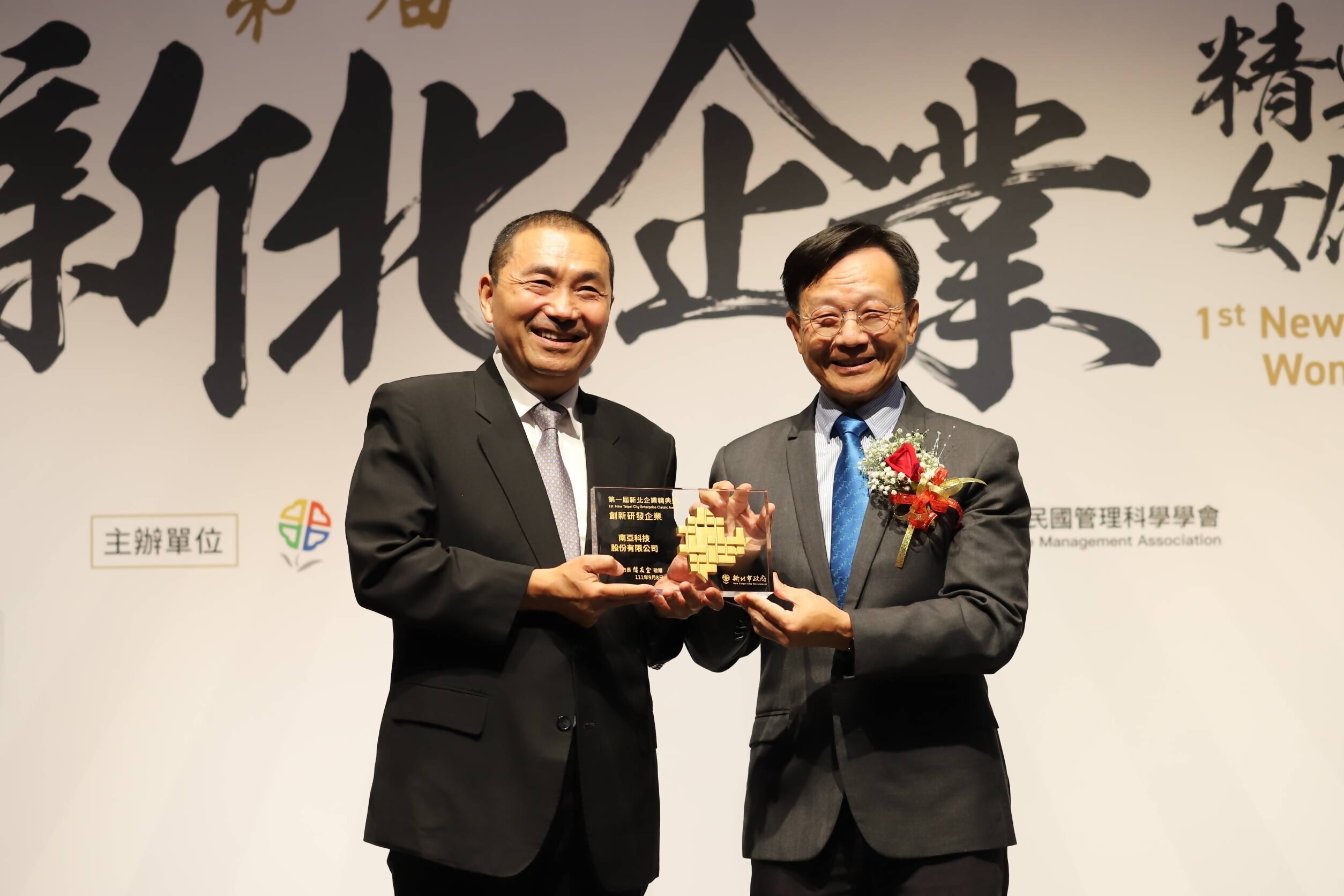 Nanya Technology won the New Taipei City Enterprise Classic Awards in the category of Innovative Research and Development and Investment and Contribution (Left:New Taipei City Mayor, Hou, Yu-Ih, Nanya Technology Executive Vice President, Dr. Lin-Chin Su)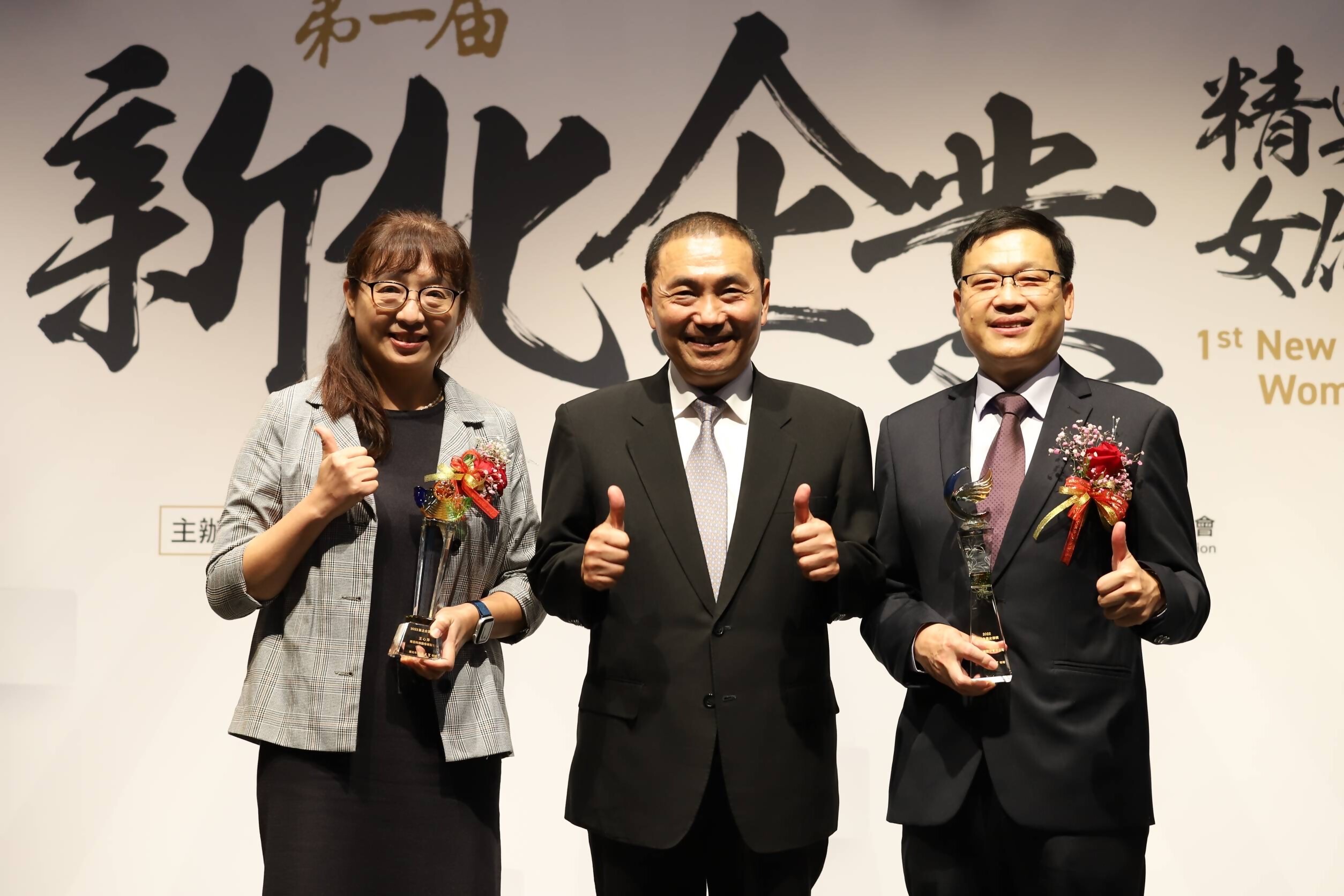 Nanya Technology won the New Taipei City Woman Power Award in both personal and corporate categories (Left:Nanya Technology's Director of Industrial Engineering Division, Christine Wang, New Taipei City Mayor, Hou, Yu-Ih, Nanya Technology Vice President, Joseph Wu)