Innovative Technology
The Best Partner for Our Customers
"Innovation" is one of the driving forces for Nanya's growth and competitiveness and one of our four core values. We shall strengthen product research, development, and manufacturing to satisfy customers' diverse demands and become the best memory partner for the smart generation.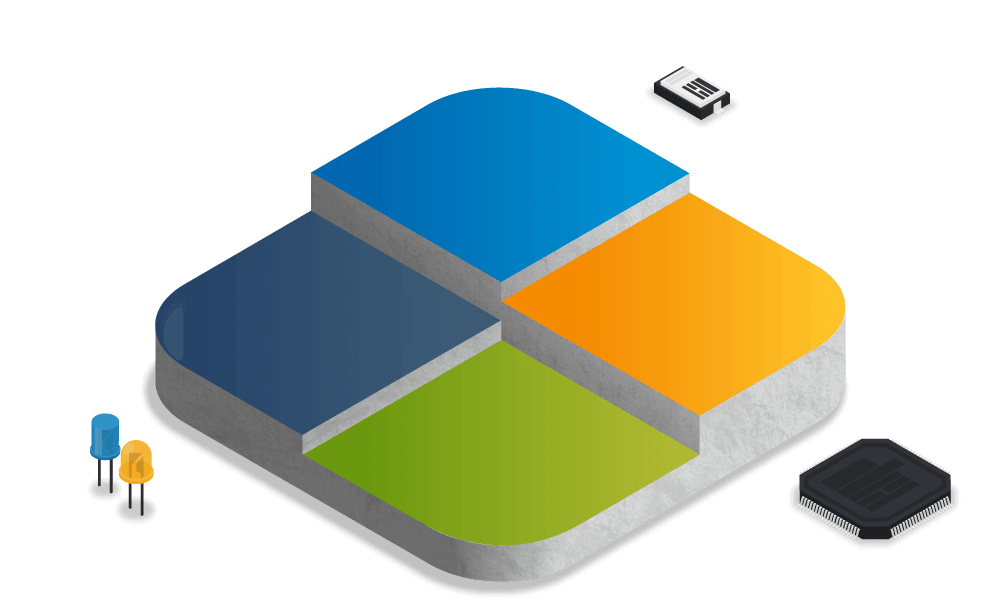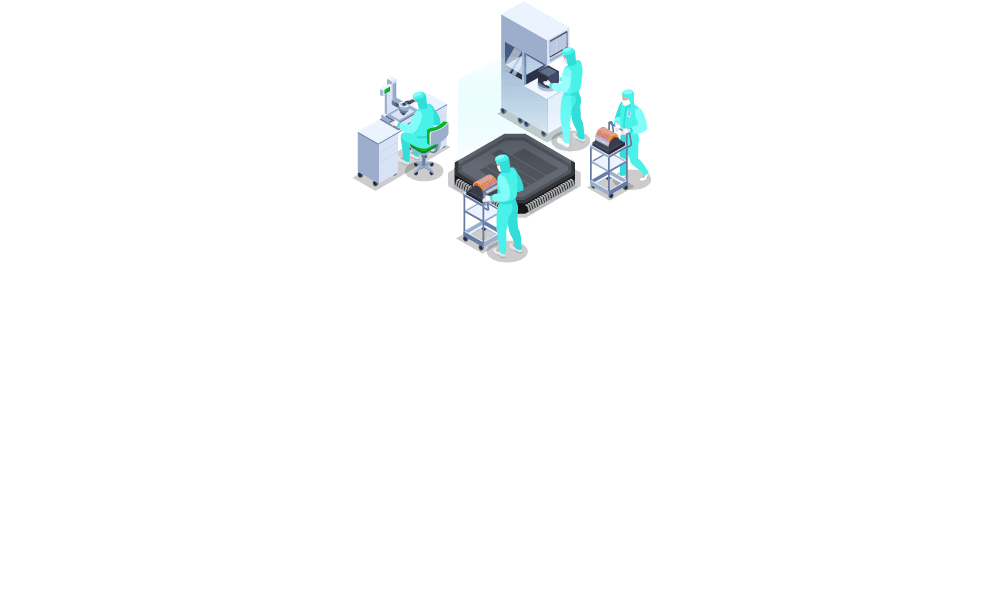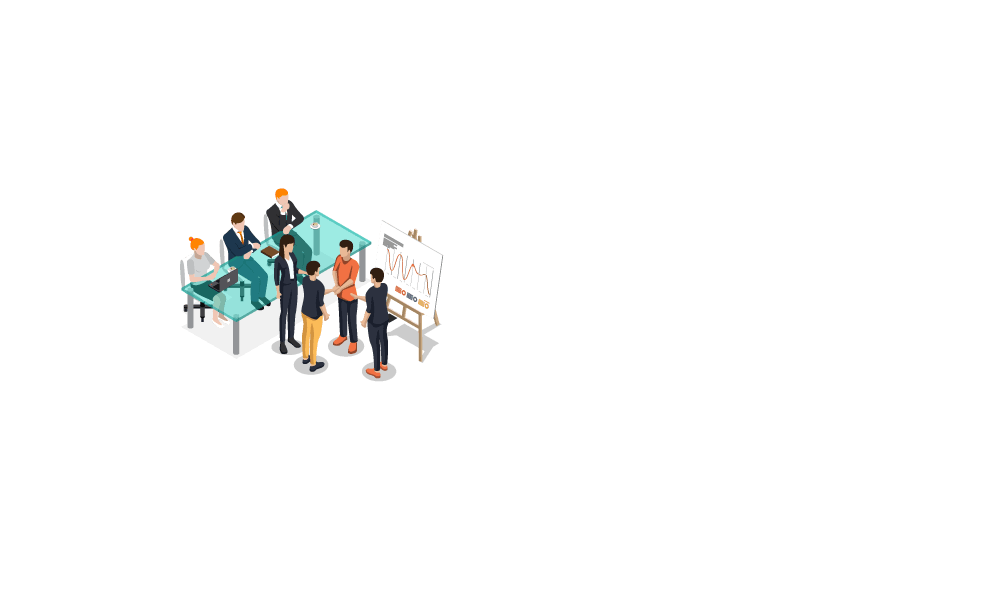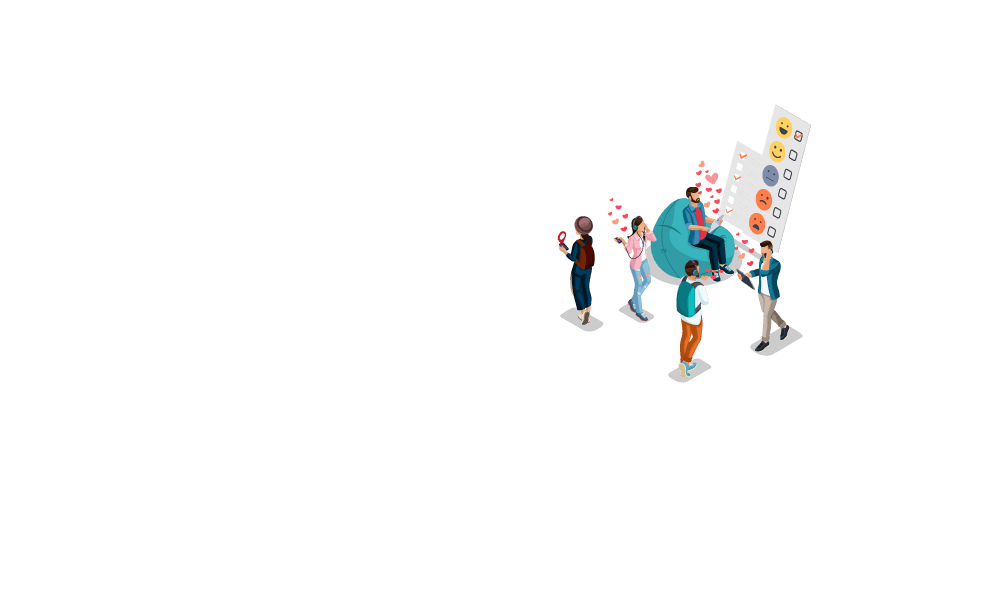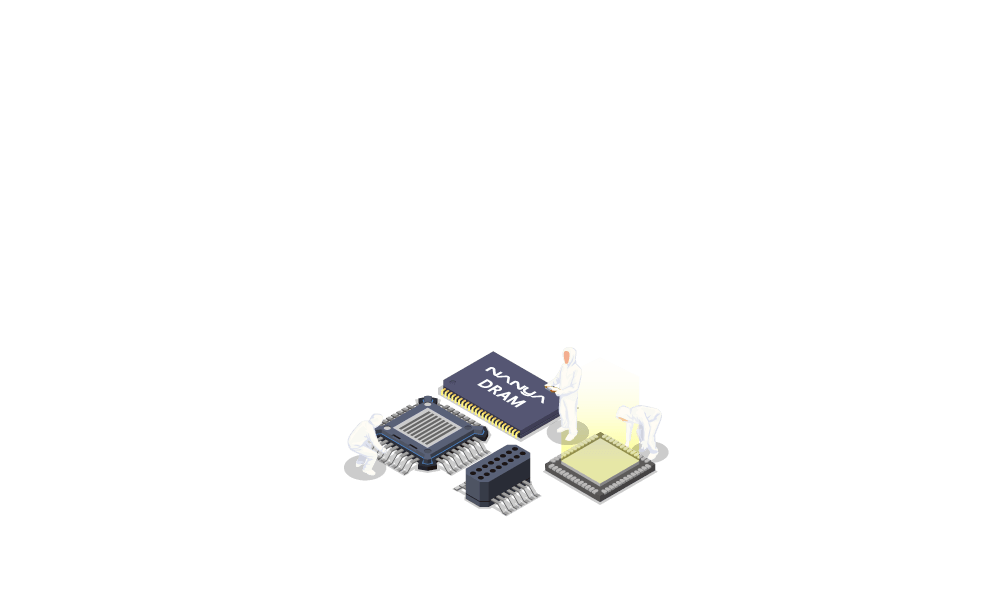 Statistics
8.4 %

R&D expenses accounted for 8.4% of revenue and R&D personnel accounted for 26.0% of employees

93.7

points

The customer satisfaction score was 93.7 points, reaching the target of 90 points set for the year

207

cases

Rewards for improvement proposals reached 207 cases, showing that employees adapted well to the culture of work improvement
Strategies and Performance
2020
R&D and Innovation
Completed the establishment of 10nm DRAM technology with quality standards conforming to product testing criteria (goal: Established 10nm DRAM technology)
Trained and equipped a total of 300 engineering personnel with AI theories and practical technological capabilities; completed 50 items for intelligent system development at the same time, reaching a project completion rate of 70% (goal: Project completion rate of 70%)
Completed the product design of 1A-nm LPDDR4, and carried on the trial production. The product design of 1A-nm DDR4 was estimated to be completed in Q1 2021. The product design of 1A-nm DDR5 was estimated to be completed in Q2 2021. (goal: Completed product designs of 1A DDR4, LPDDR4, and DDR5)
Customer Service
Customer satisfaction score: 93.7 points (goal: 90 points)
Customer participation in platform parameters measurement services: 955 cases (goal: 920 cases)
Joint product verification services for customers: 27 cases (goal: 24 cases)
Customer technical exchange and courses: 91 sessions (goal: 80 sessions)
2021
R&D and Innovation
Complete the verification of 10nm DRAM technology for product shipment
Train and equip a total of 400 engineering personnel with AI theories and practical technological capabilities
Complete 70 items for intelligent system development
Customer Service
Customer satisfaction score: Over 90 points
Customer participation in platform parameters measurement services: 930 cases
Joint product verification services for customers: 24 cases
Customer technical exchange and courses: 80 sessions
2025
R&D and Innovation
Introduce the second generation 10nm DRAM process into mass production
Develop the third generation 10nm DRAM process and the next-generation DDR5 and LPDDR5 products
Manufacture 16Gb high density products at large scale
Enter fast-growing markets (artificial intelligence (AI), data centers, automotive and the Internet of Things)
Set up high-efficient production lines with an AI-aided system
Customer Service
Customer satisfaction score: 90 points and above.
Customer participation in platform parameters measurement services: 950 cases
Customer technical exchange and courses: 84 sessions
Strategies
R&D and Innovation
Design new next-generation products
Develop 10nm process technologies
Entered the high-density server module market
Smart factory
Customer Service
Design and testing: Use global engineering support services to resolve issues with customer design and testing.
Production and sales: Implement rigorous control of quality and improve delivery efficiency.
After-sales services: Use the customer complaint management system to quickly resolve customers' issues
Innovation Committee
In order to implement innovation management, create a culture of innovation, and enhance the company's innovative energy and value, NTC especially set up the Innovation Committee, a cross-departmental unit, formed by the senior management and chaired by Executive Vice President (EVP). The Innovation Committee is positioned to coordinate and plan the overall innovation strategy, setting short, medium and long-term goals.
Investment and output of Innovative R&D
R&D of Low Energy Consumption Products
It is at the stage of new product development that the company starts considering the impacts on environment incurred by product life cycles, actively researching and developing new-generation low energy DRAM products so as to reduce energy consumption of end electronic products and lower greenhouse gas emissions.
Nanya continues to develop advanced manufacturing processes, so the energy consumption of new generation products developed with new processes is reduced by 15% compared with the previous generation.

Nanya cooperates with major chip customers, adopting the method of multi chip package (MCP) to reduce back-end assembly and testing as well as energy consumption.

Nanya strengthens the development of low energy consumption product lines and enlarges product portfolios in order to satisfy the need of various mobile devices and electronic products.
Smart Factory
Nanya's 12-inch wafer fabrication plant has all the necessary infrastructure that a smart factory requires, including highly automated production lines, Fab IoT, large numbers of sensors, big data integration, and AI technology. These applications can effectively enhance the entire operational efficiency of production lines. Because of these developments, three important aspects of production, i.e., yield, quality, and output, are benefited.
Nanya smart factory - infrastructure and three major applications
Intellectual Property
Nanya has created many patents through the cooperation with world-class entities, technology transfer, and joint execution of R&D plans, and has acquired these patents. As of 2020, Nanya has obtained as many as over 4,000 patents, which is hugely beneficial to R&D and production. Meanwhile, in relation to the protection of our trade secrets and trademarks, we have also established a complete protection system. In regard to continuous profitability and risk prevention, we have established complete operating mechanisms in order to protect proprietary R&D results and consolidate our competitive advantages. Moreover, we can flexibly use intellectual property to effectively resist excessive patent litigation.
Nanya intellectual property strategy
Make full use of intellectual property to create a favorable environment for the Company and the industry.

Create the most favorable R&D and production environment with intellectual property, and then use the results of excellent production and R&D to recreate intellectual property rights that are practical and good.

Manage intellectual property with a suitable system, and protect trade secrets with a rigorous network for information security.
Incentives for Innovation
"Innovation" is one of the driving forces behind the company's technological growth and competitiveness enhancement and one of our core values. To encourage employees to propose innovative ideas, the Company holds annual innovation competitions, offers patent rewards and rewards for improvement proposals, and organizes essay competitions and the best team competitions. We recognize and reward innovative ideas proposed by each employee, hoping that all employees will internalize the spirit of innovation.
Results of innovative activities
Nanya have attached great importance to technological R&D. We have worked on the design and basic research of next generation memory with professors from National Taiwan University, National Central University, and Chang Gung University, and the Electronic and Optoelectronic System Research Laboratories under the Industrial Technology Research Institute. We have also partnered with manufacturers of masks and machinery in joint development of next generation DRAM process and materials. Through customized Wafer Level Packaging and multiple application products developed rapidly with downstream system developers, Nanya has launched new open innovation programs every year in the past four years in order to conform with the Company's short, medium, and long-term R&D plans.
Customer Service
Nanya is committed to providing the best customer service and is convinced that quality and timely customer service is crucial to the maintenance of customer relationships. Good customer relationships will help us build customer loyalty, and consolidate the good and trusted partnerships with customers. Our vision is to become the best memory partner in the smart era as well as a service-oriented enterprise. Through close cooperation with MCU makers and customers, we will strengthen product R&D and manufacturing in order to satisfy diverse requirements, provide customers with comprehensive products and system solutions, and offer better and more trustworthy service.
Product Design and Testing Verification Stage

In order to improve the efficiency and frequency of customer service and effectively build close relationships with customers, Nanya organizes irregular technology exchange events to meet the technical needs of customers. In 2020, we held a total of 91 events, providing technical supports and assisting customers' engineering personnel to solve problems in design and testing.
Nanya assisted customers in understanding the characteristics of their product platforms so that the new product development progress and verification cycles of customers were significantly accelerated, reducing investment risks and helping final products to be launched in a timely manner in the demand market. 955 cases of customer platform parameter measurement service were completed in 2020.
Nanya provides joint qualification services for customers to assist them in development and verification at the initial stage of products. Therefore, compatibility issues may be detected early, and improved before mass production. A total of 27 cases were completed under the joint verification services in 2020.

Production and Sales Stage

Nanya has been certified for ISO 9001: 2015 and IATF 16949: 2016 quality system. The Quality Assurance Division monitors and controls product quality as well as implements improvements in order to make sure that all production processes are fully optimized.
The sales staff continuously communicates with the customer and sends the weekly projections of the customer's future demand forecast back to the Company. The Company's production and sales system converts the information into a production plan after the head office aggregates the needs of global business feedback and the plan is adjusted according to the weekly feedback from sales staff so as to meet customer needs.

After-sales Service Stage

In order to accelerate the efficiency of problem analysis, Nanya's service team will fully understand the problems reported by customers first, update analysis progress to customers based on analysis plans, and send customers the corrective measures and handling methods once analysis is completed. Over the years, the company has been able to reply to over 90% of customers' complaints within target deadlines.
Customer Privacy Protection

Nanya has formulated the Confidential Information Management Procedure, regarding the documents provided by customers, after the internal filing procedure and the confidentiality classification, these documents are archived in the document control center. In the future, if employees require access to these documents, they have to go through the document application procedure. Based on the level of document confidentiality and the purpose of use, corresponding supervisors give their approval, and then the document control center will authorize the access and distribute the documents to the applicants. In 2020, no case involving a violation of customer privacy occurred. If a customer suspects or discovers evidence indicating an information leak, a complaint can be lodged through the Nanya Complaint Mailbox and Complaint Hotline.

Customer Satisfaction

Upholding the spirit of consistent pursuit of truth, Nanya has been improving all the time in order to satisfy customers' requirements for product quality, delivery, and service. In relation to customer satisfaction, Nanya employs an external third-party institution to conduct direct trade and a survey on the satisfaction of end-customers through the internet or interviews, hoping that Nanya can understand customers' needs from a fair and objective perspective.
Customer Satisfaction Survey Procedure
Results of Customer Satisfaction Survey
For more information, please read Innovative Technology Chapter
Download Article