Stakeholder Engagement
Nanya conducts materiality analysis annually, and the results of the analysis allow us to understand the sustainability topics concerning our stakeholders. The organization responsible for sustainable development reports the stakeholder communication to the Board of Directors once a year. The stakeholder communication in 2021 was reported to the Board of Directors on May 26, 2022. The relevant content is as follows:
Employees

Nanya regards our employees' happiness as our responsibility, so we collaborate with our employees to implement the vision of healthy and happy workplace through comprehensive salaries and benefits, training and development, and a two-way communication system.

72 %

Employee opinion survey average approval rate

84.5 %

Internal employee substitution rate for job openings continued

Communication method

Internal announcements
Meetings: Convene regular meetings, such as all-hands meetings (every half year)/executive meetings (quarterly)/production line operator meetings (quarterly)/various training and education courses
Two-way communication platforms: Living garden, NTC newsletter, and feedback
Electronic questionnaires: Course satisfaction, activity satisfaction, and Employee Engagement Survey
Communication meetings with union representatives: Discussions on labor and management issues

Communication frequency

Immediate
All-hands meetings are held twice a year; executive meetings and production line operator meetings are held quarterly.
Other meetings are held whenever necessary.
Two-way communication platforms: Electronic newsletters are sent every two months, and feedback is replied within five days.
Communication meetings with union representatives are to be held, if needed.

Topic of concern

Talent Retention and Employee Care
Employee development
Economic performance

2021 outcome of communication

The meetings were held online due to the pandemic in 2021 and read by all attendees 2 times
Four executive meetings were held. Two meetings were split online due to the pandemic
The 4 production line operator meetings that were scheduled was reduced to 2 meetings due to the pandemic
A total of three NTC newsletters were sent.
One in-person communication meeting with union representatives was held, and a diversity of channels were used for communication.

Shareholders

Nanya has set up a dedicated unit for investor relations. Through providing transparent information on corporate operation and management strategies and financial policies to our investors, we achieve the goal of increasing the value of our shareholders' investment.

52 Visits

Irregular institutional investor visits on site or via phone

4 Conferences

Online institutional investor conferences

Communication method

Regular shareholders

A shareholders' meeting is held annually
The annual report is disclosed according to regulations each year
Shareholders are able to contact the Company via phone or e-mail

Institutional shareholders

Institutional investor conferences and global conference calls are held quarterly.
Participation in domestic and overseas seminars held by investment institutions
Participation in investor forums held by brokers irregularly
Institutional investor visits on site or via phone

Communication frequency

Regular shareholders

Market Observation Post System - Updated from time to time
Shareholders' meeting - at least once a year

Institutional shareholders

Institutional investor conferences -- held once every quarter
Participation in forums or seminars twice every quarter
Irregular institutional investor visits via phone or on site

Topic of concern

Economic performance
Green Products
Business Integrity

2021 outcome of communication

Updated information on the Market Observation Post System (MOPS): over 300 items
Held 1 annual general meeting
Held four online institutional investor conferences
Participated in 28 forums and seminars
A total of 52 irregular institutional investor visits on site or via phone

Customers

Customers are the best operational strategic partners of Nanya. Through joint efforts to create new thinking and technologies, we are able to grasp application trends of the industry and enhance the value of our products.

1,036 Cases

Customer platform parameter measurement service

93 Sessions

Customer technical exchanges and courses

Communication method

technical support services
Customer meetings and distributor meetings
Regular technical support
Annual customer satisfaction survey
Customer training and education

Communication frequency

Immediate
Once in one or two months per customer
Once in one or three months per customer
Once a year
Immediate

Topic of concern

Sustainable Supplier Management
Human Rights
R&D and Innovation

2021 outcome of communication

Completed 1,036 cases of customer platform parameter measurement service
Completed 93 sessions of customer technical exchanges and courses
Completed customer satisfaction survey with 100% coverage of customers, and the score of satisfaction reached 93.8 points

Suppliers

Suppliers form a significant link in the product production of Nanya. Through mutual trust partnership and a supplier management system, Nanya works with suppliers to build a sustainable value chain.

100 %

Critical suppliers complete SAQ

100 %

High risk suppliers complete deficiency improvement

Communication method

Real-time supplier information platform
Regular face-to-face review reports or meetings
Supplier surveys, audits, and consultation are held in January, April, July, and October each year.
Annual evaluation of suppliers' stability of delivery and product quality

Communication frequency

In addition to the regular audits in January, April, July, and October each year, irregular communication is conducted when necessary.

Topic of concern

Green factory
Occupational Health and Safety
R&D and Innovation

2021 outcome of communication

In regards to delivery and stock management, regular and irregular review meetings were held every month - 80 key material suppliers. 215 non-critical material suppliers
Collected 295 SAQ questionnaires with 100% response rate
Audited 20 suppliers with high risk, and the improvement rate reached 100%

Government

Nanya continuously pays close attention to the up-to-date regulations of the government. In the face of the government's legal and regulatory requirements, we expect ourselves to exceed the statutory standards and actively respond to the policies proposed by the government.

4 Recognitions

Sustainable recognitions from government

5 Visits

Corporate visit from government

Communication method

Documents
Legal and regulatory briefings
Financial reports
Submit related reports or responses as required by the competent authorities and regulations
Communicate with the competent authorities through the industrial park, computer associations, etc.

Communication frequency

Submit reports to the competent authorities as required, basically around once per month

Topic of concern

Climate change
Business Integrity
Employee development

2021 outcome of communication

Periodically submitted related reports or responses in accordance with regulations of the government
Actively responded to the policies proposed by the government and made recommendations through associations.

Society

Nanya expects itself to gain a firm foothold in business operation while it also actively engages in cultivating local connections, which will be integrated into local community reconstruction. This is an important subject when Nanya is considering its social responsibility

17,404 Participants

People consumed fair-trade coffee

8 Organizations

Charity organizations are donated

Communication method

Talent cultivation: Conform with the education system and cultivate outstanding semiconductor talent.
Environmental protection: Connect different types of NPOs and promote environmental protection ideals. For example, promoting the Earth Hour Event, doing one thing for the Tamsui River, and cleaning the beach
Humanistic care: Improve social welfare by working with local art and charity groups
Good neighbor: Participate in public affairs in the neighborhood communities and build a harmonious and mutually beneficial living sphere.

Communication frequency

On average, monthly participation in various social engagement and activities
Communicate and assist when necessary

Topic of concern

Business Integrity
Occupational Health and Safety
Talent Retention and Employee Care

2021 outcome of communication

Held 44 campus activities and seminars with industry experts with a total of 2,964 participants
Many charity events were suspended due to the pandemic, and a screening station was set up to provide employees and partners with convenient services, strengthening the Company's safety and health. There were a total of 5,552 participants during the period
Donated to 8 charity organizations
A total of 17,404 people consumed fair-trade coffee

Media

The media is an important channel for the Nanya's external communication, so we have a spokesperson and an agent system and set up a dedicated unit for public relations. Multiple communication channels and consistency in conveying the corporate messages to the media allow the media professionals who care about the Company to understand the latest information.

35 Press

Press releases

4 Conferences

Press conferences

Communication method

Press releases
Quarterly press conferences
NTC's official website
Interviews with the spokesperson

Communication frequency

Topic of concern

Business Integrity
Economic performance
Climate change

2021 outcome of communication

35 press releases
Held 4 press conferences
Updated the official website from time to time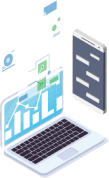 Materiality Analysis
We follow the GRI Standards to establish a systematic materiality analysis method. Through a three-stage process, i.e., identification and selection, deciding priority, and confirmation and review, we identify our own material sustainability topics, and set long-term sustainability goals in response to these topics.
STEP01 Identification and selection
Identification of 7 major categories of stakeholders
We adopted the AA 1000 Stakeholder Engagement Standard (SES), and held the CSR consultation meetings to identify seven major categories of stakeholders, including: employees, shareholders, customers, suppliers, the government, communities, and the media. In addition, we gathered and analyzed the concerned issues and identified the communication channels to include the stakeholders' concerns into the daily work and annual plans of our corporate social responsibility.
Selection of 20 ESG topics
To display the complete sustainability context, we gathered 20 ESG topics through various channels, including: communication processes of stakeholders, international guidelines/regulations/trends (GRI Standards, SBSC, SDGs), industry-specific topics (RBA, SASB), sustainable investment evaluations (DJSI, CDP, MSCI Sustainability Indexes, FTSE4GOOD Emerging Index), and internal goals of organizations.
STEP02 Deciding priority
Distribution of 775 questionnaires to investigate level of concern
In addition to the interactions with stakeholders through daily operation, before publishing the report, we conducted questionnaires among the identified seven major categories of stakeholders. At last, we collected a total of 775 valid questionnaires, analyzing the topics concerning each category of stakeholders.
Collection of 27 questionnaires to weigh impact on operations
While information was being disclosed, the impact of each ESG topic on the organizational operation should be considered. We incorporated five major factors, including revenue, customer satisfaction, cohesion of employees, brand image, and cost, into our consideration, and asked our management team and employees to help evaluate the impact that each topic might have on the operation. At last, we collected a total of 27 questionnaires and analyzed the key topics under different operational factors.
STEP03 Confirmation and review
Confirmation of 15 material themes
Based on the analysis results in the Stage 2, we understood the distribution of sustainability topics in the materiality matrix. Our management team discussed these topics and finally decided 15 material topics, completing the Nanya materiality matrix of 2021. The following procedure was to further decide the boundary of information disclosure and the planning of management policies.
Corresponding to 18 GRI topics
2 specific topics of Nanya
According to the 15 material topics, our employees internally decided the stages that each topic might have significant impact on within the Nanya's value chain. These 15 material topics corresponded to the 18 topics in the GRI Standards and two specific topics belonging to Nanya, making a total of 20 main themes to be the basis for report compilation.
Nanya's material topic matrix
Economicaspect
Environmentalaspect
Socialaspect
Material topics, GRI topics, and impact boundaries
Initiative
2021-Now
Commit to SBT
We support the SBTi, signed the commitment in 2021. The SBT and carbon reduction path is currently under reviewing now.
2021-Now
Task Force on Climate-related Financial Disclosures, TCFD
In 2018, Nanya implemented the Recommendations of the Task Force on Climate-related Financial Disclosures (TCFD), established by the international Financial Stability Board (FSB) in response to the G20, and publicly sign support for TCFD in 2021. Nanya published our first TCFD Report on June 2022.
2020-Now
Do One Thing for Tamsui River
Nanya Technology takes great responsibility for practicing Corporate Social Responsibility and responds to the "Do One Thing for Tsamsu River" initiative by CommonWealth Magazine in 2020. As a response to the "Do One Thing for Tamsui River" pact, we are committed to the following actions for the Tamsui River: 1.Continuity of Taishan Trail Mountain Cleanup 2.Promote Controlling of Mikania Micrantha in Wugu Wetland
2018-Now
The Dow Jones Sustainability Indices, DJSI
Since 2018, Nanya Technology has taken the initiative to respond to the Dow Jones Sustainability Indices (DJSI) questionnaire, disclosing the management objectives, strategies, and practices in terms of the economy (including governance), environment, and society. Nanya was selected for the DJSI Emerging Market for 2018-2019, and was awarded the "DJSI World Index and Emerging Markets Index" (ranked 1st in the global memory industry) in 2021.
2018-Now
Earth Hour
"Earth Hour" is a global energy-saving activity initiated by the World Wildlife Fund (WWF). It encourages everyone to turn off unnecessary lights and power for one hour on the last Saturday of March each year. WWF hopes to raise awareness of climate change. Nanya Technology has been supporting the Earth Hour event in Taiwan since 2018. We also invited our business partners to joint initiatives on Earth Hour with us in 2021, and a total of 52 suppliers responded.
2009-now
CDP
Since 2009, Nanya Technology has responded to the questionnaire of the CDP, a non-profit organization, and disclose our greenhouse gas emission and reduction management and performance. Nanya was rated A- in Climate Change for 2018-2019, and improved to A List in 2020~2021.