2020/10/20
Nanya Technology meets Cloud industry during OVHCloud 2020 Virtual Event
October 20th, 2020 – Nanya Technology will be joining OVHCloud virtual event as a gold sponsor and meet the Cloud industry from November 3rd to 5th, 2020.
The evolution of "Smart World and Connected World" has defined the next stage of industrial revolution. DRAM plays a key role that enables many smart devices to operate in the cloud, in the city, in business environments, at home, in the car, in personal devices; in medical, industrial, and business applications, including machinery and robotics, machine learning, financial and productivity enhancement, and in the artificial intelligence application of all areas. Nanya Technology will continue to conduct our DRAM core business with forward-looking market planning and with excellent customer services to fulfill diversified demand.
To meet diversified customer demands, Nanya offers JEDEC compliant, high quality DRAM devices, for a wide range of consumer and enterprise products.
Nanya Expands Memory Module Portfolio
Nanya has strengthened its DDR4 product offering and offers high-value, highly reliable Nanya branded RDIMM modules that meet and exceed industry standard for the server products, but also PC/Notebook applications with a complete range of UDIMM/SODIMM modules. Nanya offers a broad set of compliant memories for the most stringent industry requirements, meeting performance, reliability, longevity commitment, and JEDEC compliance.
Register now on https://ecosystemexperience.ovhcloud.com/en and meet us for dedicated sessions during OVHcloud event this November.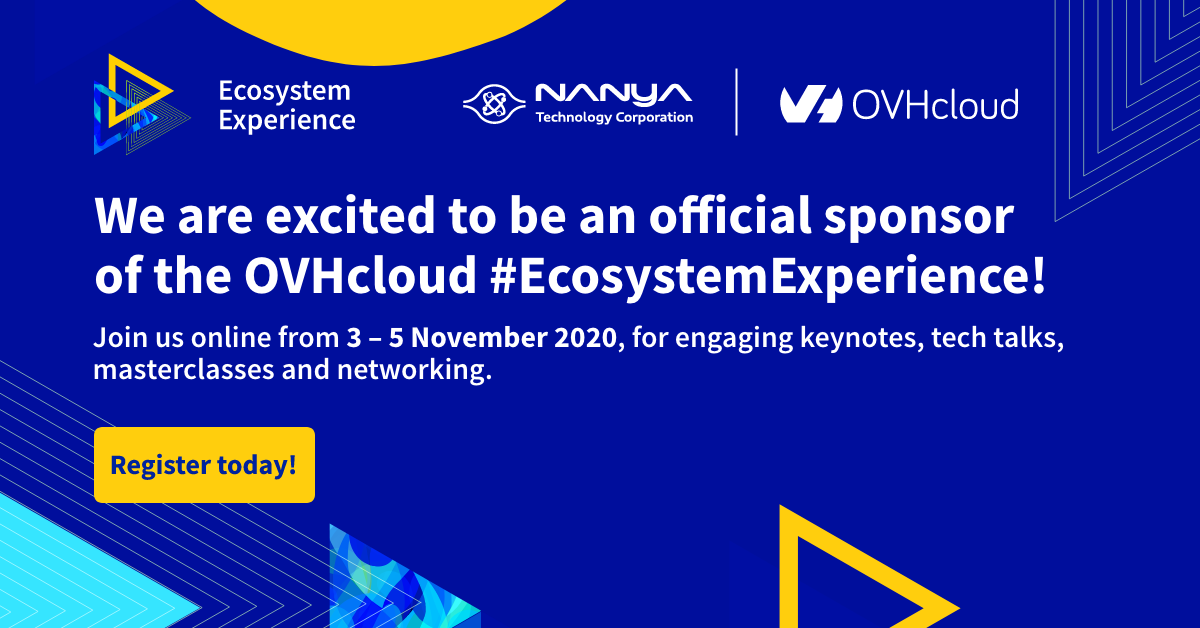 About Nanya Technology Europe GmbH
Nanya Europe is located in Dusseldorf, Germany. The European team - built around people having more than 20 years of experience in the Semiconductors Industry – is quickly expanding Nanya presence and support into automotive, industrial, networking, consumer and IoT segments, with dedicated DRAM and Memory-based product solutions. The aim of the European team is to provide our local customers with a strong and reliable technical expertise while accompanying our partners with best-in-class commercial support on a worldwide basis.